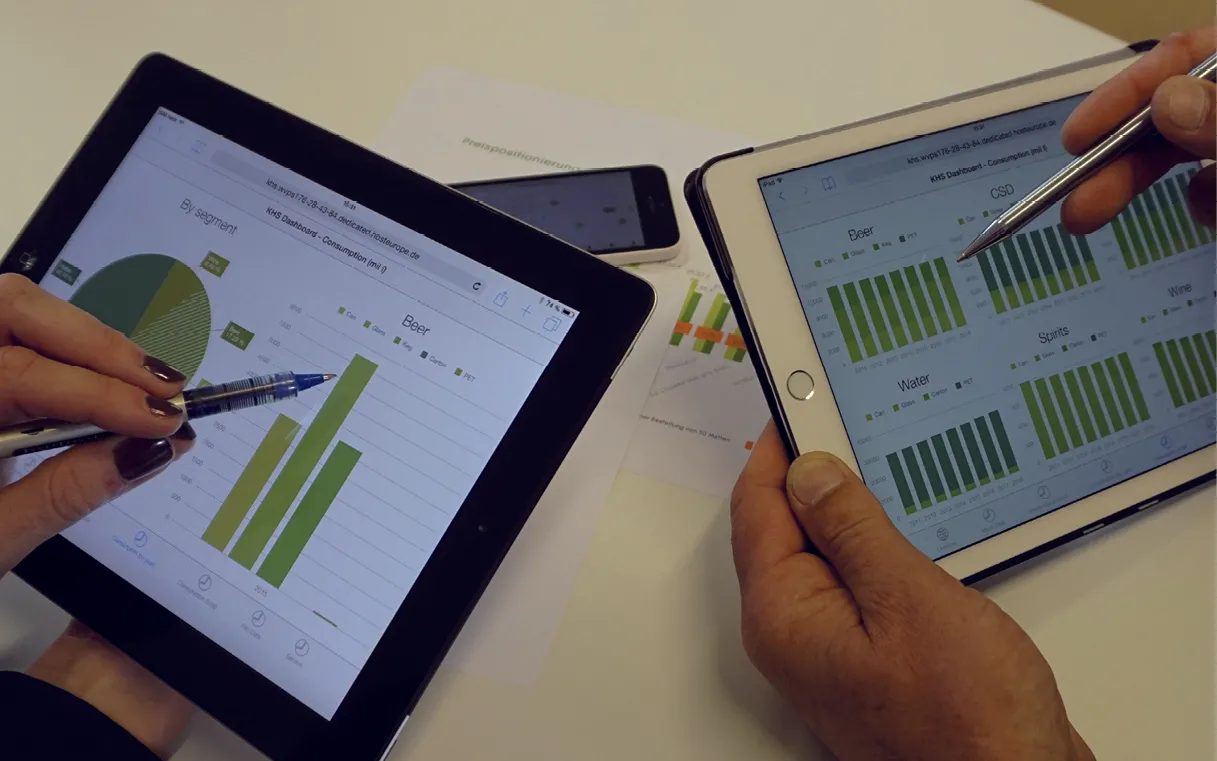 We deliver transparency for your relevant market
We believe that you deserve the most in-depth market, competitor and potential customer analyses in order to safely make the best possible decisions for your company. We identify and analyse every market for you, no matter how specific, and provide you with information on size, attractiveness, potential, future development as well as market shares and their distribution.
Our services
This is what distinguishes our analyses
Individually for you
We delineate your market in detail so that you receive only decisive and comparable information.
Diverse sources
We combine information from all relevant sources. This significantly increases the validity of the results.
Targeted analyses
We use our own research tools for this purpose, thus optimising the project duration and guaranteeing you targeted and flexible analyses.
Continuous monitoring
We constantly update the data to be collected in order to provide you with an accurate picture of the market on a permanent basis.
Our offers in detail
The right analysis for every requirement
Market analysis
We find answers to your questions about market entry and development by identifying and analysing market sizes, potentials and developments, market shares and market attractiveness.
Competitive Analysis
For a focused competitive analysis, we provide you with competitive profiles and valid statements on market shares, competitive positions, the strategic relevance of old and new competitors, as well as strategic gaps in the competitive landscape.
Potential customer analysis
For the systematic acquisition of new customers, we research potential customer groups and customers for you on the basis of your criteria. You define the desired depth of information. From rough overviews and key figures to needs and contact details.
What our customers say
We thank and appreciate the trust of our customers
"Cedura is a fast and reliable partner who has helped us for years to keep a close eye on what's happening in the market and with our customers and competitors."
"We have carried out a very good project with CEDURA for an initial market transparency in sectors we were not familiar with before. We were particularly pleased with the motivation of the Cedura representatives, which we experienced throughout, to create a target customer analysis that was individually tailored to our competences and production possibilities, as well as the excellent teamwork. Together, we were able to achieve a project result from which we can directly benefit."