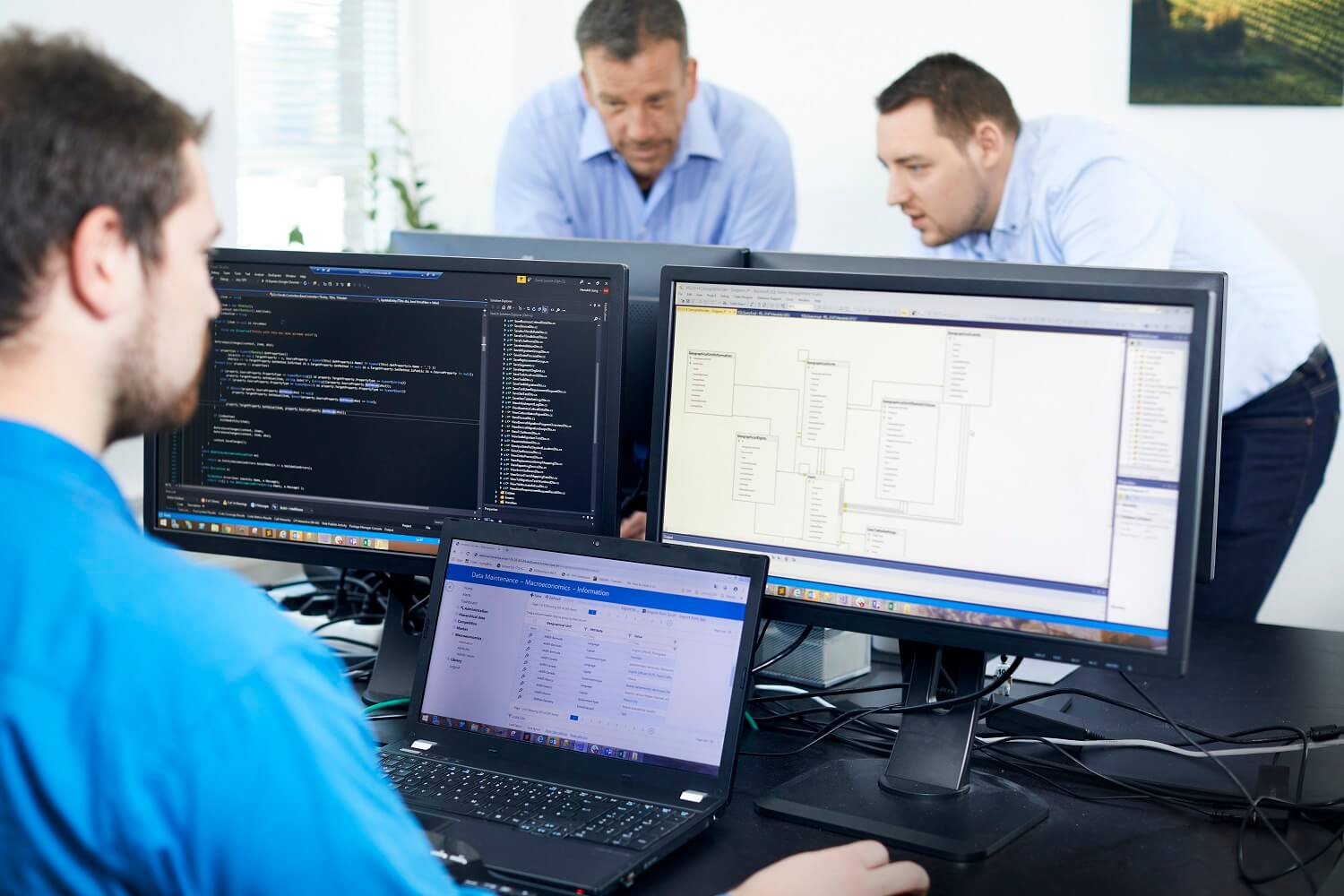 Together towards operational excellence
Thanks to our demand-oriented support as well as our tailored software solutions, we can significantly optimize your internal projects and processes and increase your productivity!
Our services
We live your processes and projects
Process check
Our process check serves the quick and realisable optimisation of processes with a direct operational benefit.
Requirements management
We understand your processes in detail and define the requirements for digital support of your value creation together with you.
Individual software
We ensure that special processes of our customers are digitised individually and customised.
Operational support
We support you as required as external project staff or as an out-tasking service provider in the implementation of your projects.
Our offers in detail
Consulting that works!
Individual software for workflow management
You don't like to be pressed into a template – and this also applies to your internal processes. In order to be able to optimise and digitalise successful and lived processes nevertheless, you need a secure and user-friendly individual software. In this case, we develop a solution in the Microsoft environment that optimally supports our customer's requirements and activities, based on a rough concept, specifications and, if necessary, a joint process analysis.
Project and roll-out database
Are you planning an extensive launch of a new software or hardware project and would like to ensure that your changeover runs in an orderly and structured manner? We are your trustworthy partner for handling even the largest internal changeovers and provide you with the necessary transparency and security.
Operational support tailored to your needs
Regardless of whether you want to work with us on the conception of your project or whether you need support in a project that is already underway – you can rely on us as a partner in demand-oriented roles. We react flexibly to changing requirements in terms of project scope and duration.
What our customers say
We thank and appreciate the trust of our customers
"Cedura is a fast and reliable partner who has helped us for years to keep a close eye on what's happening in the market and with our customers and competitors."
"The market information in our industry is very informative and a pleasure to read in our company. With the help of Cedura, we regularly provide our colleagues with market insights so that they are as well informed as possible."